Title: Dreadwood
Author– Jennifer Killick
Genre– Middle-Grade Horror/Thriller
Publisher– Farshore
Publication Date– 31 March 2022
Comments– I was given a free ecopy via The WriteReads and Netgalley. All opinions are my own and are in no way influenced by the fear of creepy crawlies.
Synopsis
It's basically the worst school detention ever. When classmates (but not mate-mates) Hallie, Angelo, Gustav and Naira are forced to come to school on a SATURDAY, they think things can't get much worse. But they're wrong. Things are about to get seriously scary.
What has dragged their teacher underground? Why do the creepy caretakers keeping humming the tune to Itsy Bitsy Spider? And what horrors lurk in the shadows, getting stronger and meaner every minute . . .? Cut off from help and in danger each time they touch the ground, the gang's only hope is to work together. But it's no coincidence that they're all there on detention. Someone has been watching and plotting and is out for revenge . . .
Review
Saturday detentions are the worst, so when Hallie, Angelo, Gustav and Naira are forced to come in for the day, none of them expects to have any fun- especially not when their cringe-worthy gym teacher tells them they are spending the day outside! He even takes their phones away.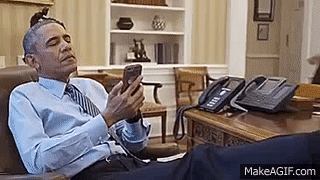 But things start to take a turn for the worse when said teacher is suddenly sucked underground by a monster. With no way of getting out of the school and the realisation that this was all planned just for them, the group have to find a way to save themselves and work together.
—
When I was a kid in the 90s there were several sections of books that were aimed at a specific genre. You had Point Romance, Point Adventure and, my favourite Point Horror.
They were a bridge for those who were too old for Goosebumps but too young for Stephen King. Mainly written by Caroline B Cooney or R L Stine they were standard cliched B-movie horror stories and I lived for them.
This book was like a blast from the past. It felt so much like a younger Point Horror.
It's basically the Breakfast Club meets Tremors.
A group of school kids on Saturday detention have all done something awful and are getting their comeuppance in the form of genetically modified spiders who are hiding underneath their football field ready to leap out and eat them.
For a middle-grade book, the plot wasn't too convoluted even if it was somewhat farfetched. The motivation of the villains has been called into question but I sort of like the fact that the antagonists were just plain crazy. I miss cut and dried good guys and bad guys.
The descriptions legitimately sent a shiver down my spine. Like icky arachnophobic shivers. I don't mind spiders (when they are small) but the idea of huge ones, let alone vicious ones that wanted to eat you. I learned a lot about the different types of spiders that I will immediately repress.
I think what I really enjoyed were the characters. I stan Gus. He is my hero.
He was so funny and quick-witted and I genuinely laughed out loud several times. When he revealed his little secret I genuinely felt for him and understood the motivations that led to his detention. I genuinely thought he would grow up to be Burt from Tremors- funny with sad vulnerability underneath.
Angelo, Hallie and Naira were also good characters whose motivations you understood, even when they had made bad choices. They just weren't as entertaining as Gus. But they did point at several issues that the younger generation is facing such as caring for siblings, overachieving and fractured home life. It made the story more nuanced as a result.
In the end, they took steps to rectify or apologise for their previous behaviour rather than just leave it, letting the reader know that they recognised that their actions have consequences. This was a good message to leave it on- far better than the idea of giant spiders trying to get you.
Overall a fun, creepy read that would be great for R L Stine or Anthony Horowitz readers.
---