Title– Escaping Demons
Author– Killian Wolf
Publisher– Grim Houses Publishing
Publication date- 31 Aug 2020
Comment- I received a free ecopy in exchange for an honest review from Rachel's random resources and the author. All opinions are my own.
---
Synopsis-
One phone call landed me the perfect job. Too bad it didn't come with life insurance.

I didn't think this job would be anything special. Sure, the first phone call was weird, and yeah, maybe it wasn't the smartest idea to come to someone's house before I met them in person, but Dax seemed nice. All he wanted was a caretaker for his sick father.

Oh, and an exorcist for the spirits haunting his family's estate. Now he's left me alone with his father, and the ghosts know my name. Caring for an old man with dementia, I can do. Fighting evil spirits? That's way above my pay grade.

But Dax has disappeared so I have to learn on my own or both Orlando and I might not live to see tomorrow…
---
Review-
Newly registered nurse Addison receives an unexpected job offer as a live-in help to a housebound old man. Upon seeing the enormous house in South Florida, she thinks she's landed in heaven but it isn't long before the odd occurrences start to convince her that, just maybe, these freakish happenings are from the other direction.
The odd behaviour of her new boss Dax Castillo coupled with the screams at night, the strange child roaming the house, the dead girl swinging from the chandelier not to mention the demon currently inhabiting the old man; well, it's enough to make even the toughest millennial think about job hunting again.
But Addison is made from sterner stuff and not even the arrival of the Grim Reaper is enough to put her off.
I believe that this book was previously released as The Haunting at Paradise House and released a few years ago.
I had such high hopes for this book. The idea of a mystery surrounding a haunted house, demons, the grim reaper (on probation) and a sexy employer are all ingredients for a fantastic urban paranormal novel.
But I was disappointed.
Firstly the positive. The descriptive passages were brilliant. I loved the way the author was able to convey the sense of menace and the horror of events in such succinct yet powerful words. You could really feel, for example, the creepiness of the doll room and the sense of unease that Addison had when entering.
(Speaking as someone whose Grandmother had lots of those creepy-ass Reborn dolls. I totally understand this.)
I also enjoyed the build-up of the magical system. The first few chapters about the Grim Reapers was fascinating and I was really looking forward to finding out how it all worked.
Now for the negative. There were a few typos and grammatical issues and on page 10 "What am I doing? I'm not supposed to mettle". You mean meddle. It really bothered me.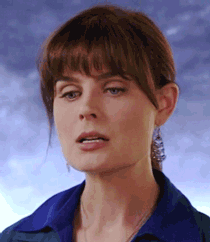 Sadly, I found the narration quite immature. I have no problem with 'stream of consciousness' narration but this was heading towards Twilight or 50 Shades of Grey style with the constant mental asides dropped in.
Also, Addison's reactions to the events were ridiculous. I can see how some people are calm in the face of adversity, but someone who has never had any belief in the supernatural to suddenly say "Hey, I'm Astral Projecting, cool" is ludicrous.
There are doors slamming shut and phantom music stopping when she walks into rooms and all she says is "huh?"
There is far too much "Oh it must have been the wind", or "he's hiding" or "I dreamed it." This is what we call unreasonable denial.
You can only push scepticism so far before it becomes stupidity.
That is all without mentioning the clinginess and utter ridiculousness of her absent yet suffocating boyfriend who only seems to be there to show how "independent" she is.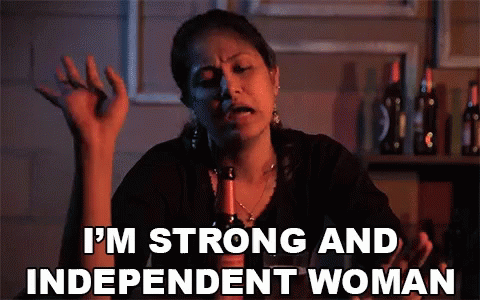 I tried to bypass all of this as the plot and description were so good. But it was like having a dim-witted valley girl with delusions of Buffy suddenly inserted into your favourite show. I quit at 56% as I just couldn't take Addison anymore.
It's a real shame as I was enjoying the magical system and the alternate chapters with the Reapers but there comes a time when you have to give in.
---
Summary
Parts of this were brilliant and really enjoyable. Other parts gave me a headache. If you are a fan of Twilight and very young sounding narrators then you could enjoy this but sadly it just wasn't for me.