Being a Librarian means that I spend an inordinate amount of time reading children's books.
This isn't just when doing story-time or preparing for some reading lesson but whenever I get a few minutes I seem to spend them tidying and sorting out the Kids area and, inevitably, I find myself half an hour later having become lost in the picture books.
There are some fantastic children's books. Some, quite frankly, are wasted on kids and seem to exist specifically to give adults a giggle. These ones I like to direct parents to after I see them collapse in despair as their kid wants to take out the same book for the four hundreth time.
As one parent said to me: "There are only so many times you can read We're going on a Bear Hunt, before you want to put the bear out of its misery."
So here are a list of top five picture books to be read to kids but are basically for parents.
5) P is for Pterodactyl by Raj Haldar
Age Range: 4 – 8 years

Publisher: Sourcebooks Jabberwocky (14 Dec. 2018)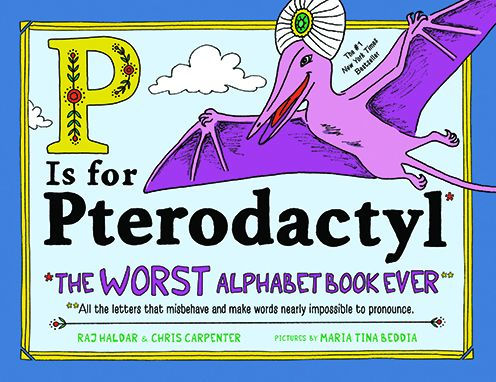 I totally adore this book. I get fed up of the same old "A is for Apple" when doing the alphabet and look out for alternatives. This was a great find as it turns the usual Alphabet on its head and shows you the confusing English language for what it is with its silent letters and 'a before e' rubbish.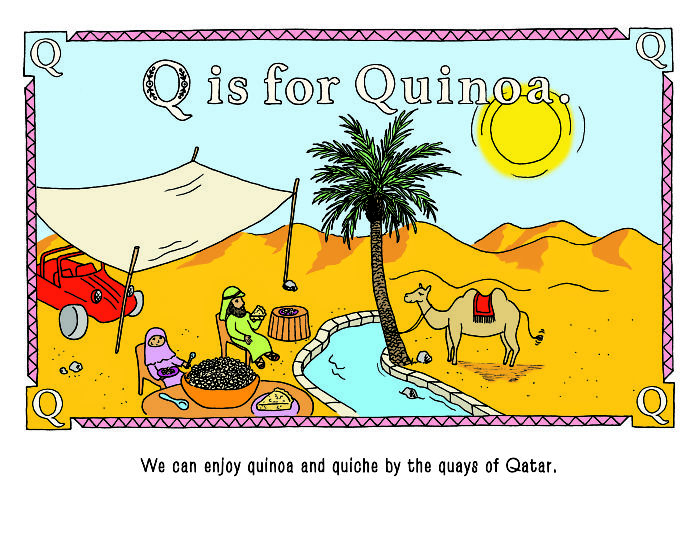 The Illustrations are brilliant but the best bit is realising how messed up our language is. Love it.
4) Nuddy Ned by Kes Gray
Age Range: 2 – 5 years

Publisher: Bloomsbury Children's Books (3 Jan. 2013)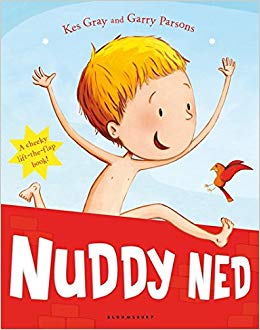 I will admit to having a bit of a thing for Kes Gray. His books are always hilarious and that is what is needed when you have 15 screaming kids waiting for story-time but Kevin wants to turn all the pages and Amy won't sit down and for heavens sake woman control your child!!!
Ahem.
Nuddy Ned does not want to wear clothes and dashes off rather than put any shred of cloth against his body. Of course kids find his nudity hilarious but it's the illustrations which find convenient ways of hiding Ned's naughty bits which made me laugh. That and the perfect rhythmic storytelling which is perfect. Just look at the placement here of a strategic scarf.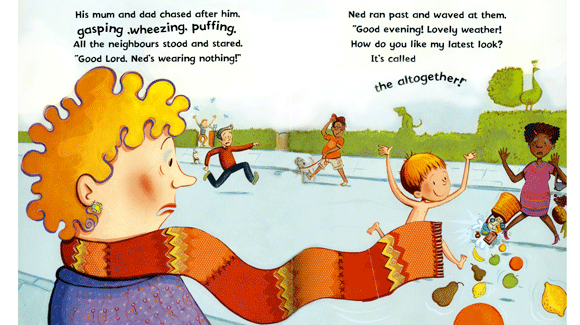 And now there is Nuddy Ned's Christmas which has him surprising Santa with his saucy self.
3) It's a Book by Lane Smith
Age Range: 3 – 6 years

Publisher: Two Hoots (22 Feb. 2018)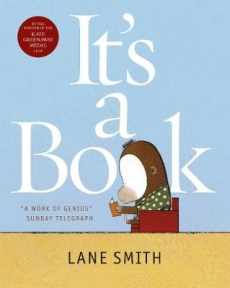 A while ago there was an outcry over how awful kindle and tablets were because they were stopping children reading. This is rubbish. If anything more children are reading than ever, just in a different format. Many books are now available in PDF, ebook and other forms and kids prefer those to physical books. That's fine. As long as you read it really doesn't matter what format it is. Large Print, e-reader, Audiobook or whatever.
That said this book is brilliant. Two characters (a monkey and a donkey) are sitting together. One has a tablet and one has a book and the conversation between the two is so simple and yet so like a conversation with a five-year-old. It's even better for the parent if they read the voice of the monkey with the same inflection you would if someone was disturbing your reading. Genuinely hilarious.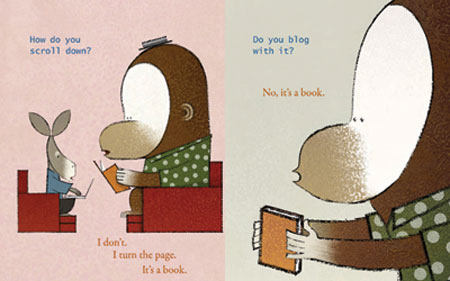 2) Ocean meets the Sky by the Fan brothers
Age Range: 4 – 8 years

Publisher: Lincoln Children's Books; Illustrated edition (6 Jun. 2018)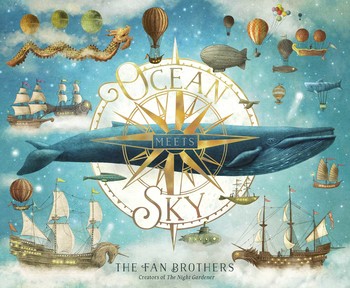 Ok, this one isn't a funny book but is definitely one to look out for. It's a gorgeous tale of a boy who wants to honour his Grandfather by having the adventure they always talked about. He builds a boat and sails it to where the ocean meets sky.
I was genuinely captivated by the book because of the illustrations. Every single picture had so much detail and love poured into it that I've read it several times and still haven't spotted everything. The story is only a few words on each page but each picture paints a million worlds. There is a wealth of wonder and imagination that you could spend with your child just talking about what they see.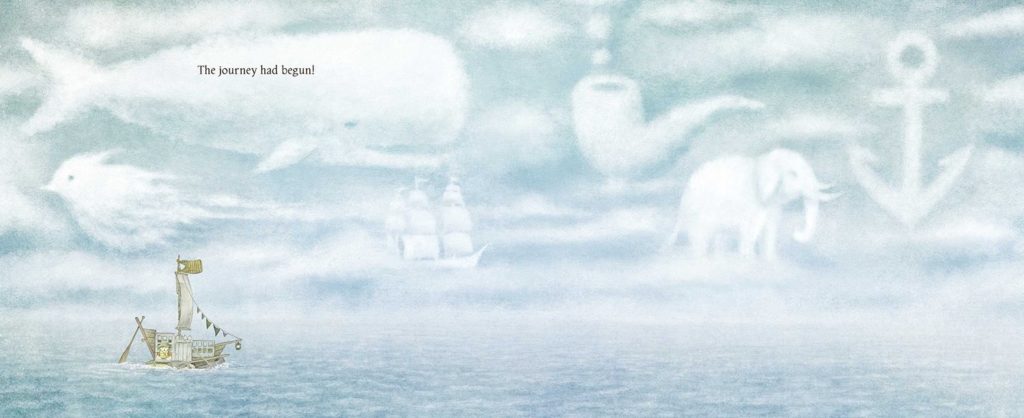 How gorgeous are those drawings?
You're called What? by Kes Gray
Age Range: 3 – 6 years

Publisher: Macmillan Children's Books; Main Market edition (12 July 2018)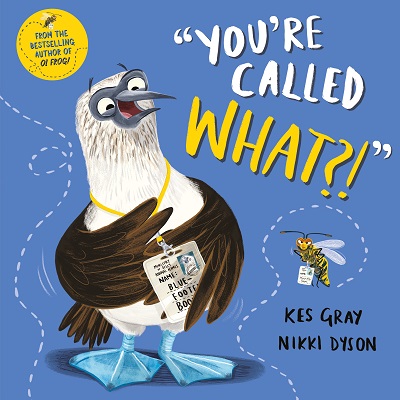 In continuing my love for Kes Gray books we have his latest addition which had me giggling behind the stacks like a child.
A bunch of animals go to the Ministry for Silly Animal names in order to get theirs changed.
It starts with a Cockapoo, a Fried Egg Jellyfish and the names get sillier and sillier. It's a great way of introducing children to new animals and if you wanted to do the whole "everybody is different but special in their own way- except you Kevin" then it's good for that too.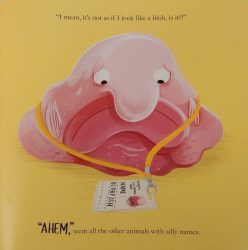 So there are five books that you might prefer to read to your child or read yourself as an alternative to the newspaper. They are funnier than Brexit anyway.
Let me know what kids books you love reading.